Creative Humster3D Competition pentru artisti 3D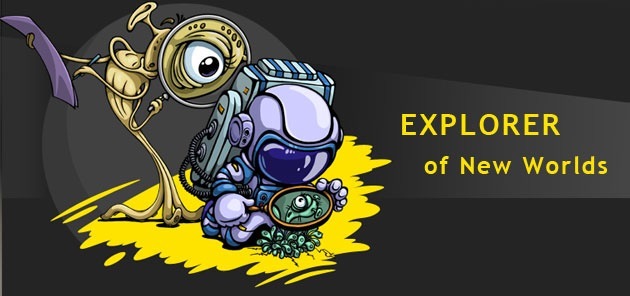 Explorer of new worlds - Concurs creativ pentru artisti 3D
Humster3D a dat start la competitia anuala dedicata artistilor 3D. De aceasta data tema concursului este "Explorer of New Worlds".  Participantii sunt incurajati sa creeze un personaj cu rol de explorator de lumi noi in plasat intr-un mediu specific aventurilor sale. Juriul se asteapta sa vada personaje cu poveste si lucrari cu scop. De asemenea regulile nu limiteaza artistii in alegerea locatiei, temei sau stilului personajului.
Competitia este organizata in parteneriat cu cu companii de top si producatori de software 3D. Printre sponsori se regasesc TheFoundry, ChaosGroup, 3D-Coat, Corona, Allegorithmic and many others.
Lucrarile castigatorilor, precum si interviurile cu acesti, vor fi publicate in revista 3D World.
Premii:
MODO, 3D-Coat, Substance Painter;
SpaceMouse Pro Wireless 3D mouse;
V-Ray, KeyShot, Corona, Marmoset;
iClone, Quixel, TopoGun, Pulldownit;
GrowFX, FurryBall, PolyBrush;
Prizes from HDRMAPS and Sketchfab;
Art books and Bundles;
Tutorials from Pluralsight;
RenderPoints for RebusFarm;
Data competitie:
15 Martie  – 16 Mai 2016